Allowing KidneyDiet Access to Your iPhone Camera
1. Locate the Setting App on your iPhone.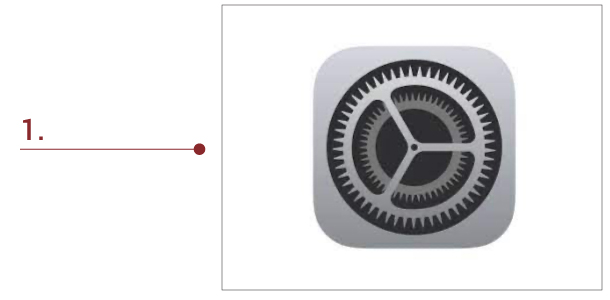 2. Scroll down to find Privacy and Security.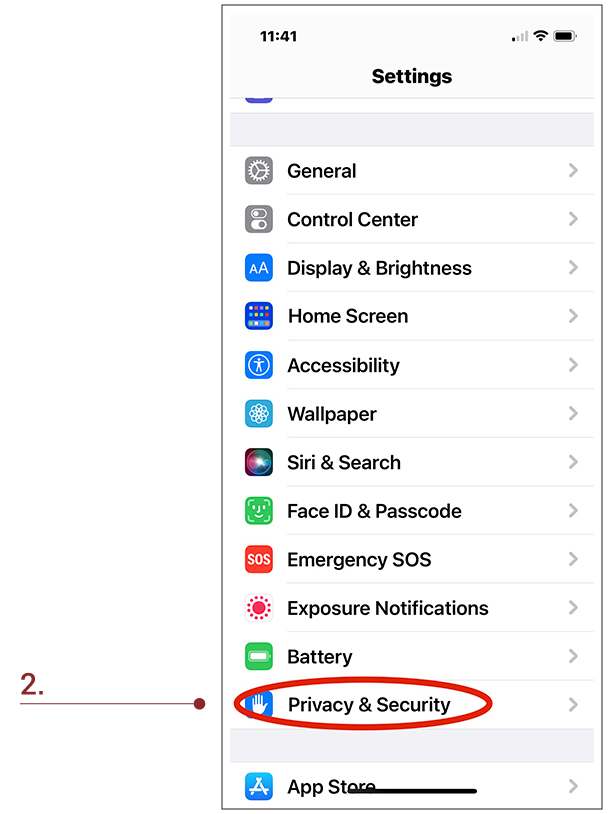 3. Scroll within the Privacy & Security Screen to find the Camera.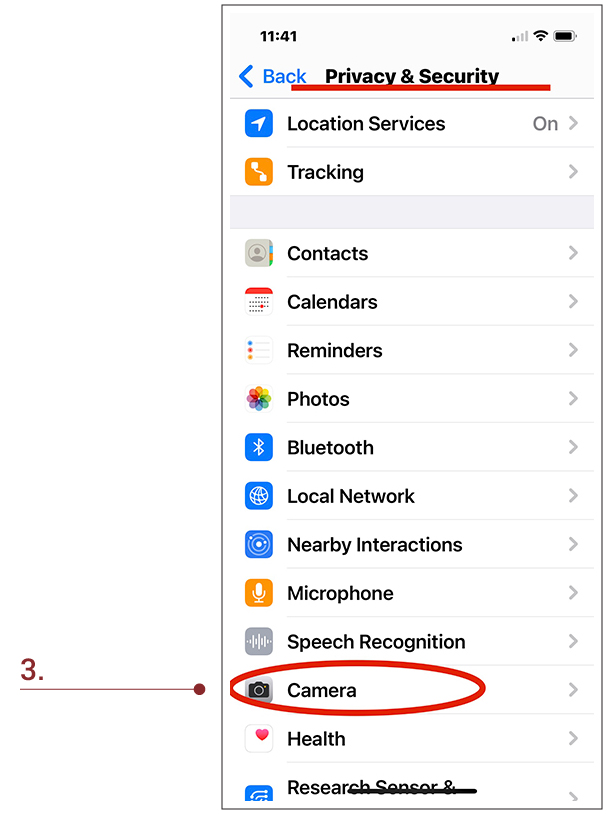 4. Make sure to give KidneyDiet access to the Camera by toggling the switch to the "on" position.  This feature must be enabled to allow the camera to use the barcode scanner feature within KidneyDiet.